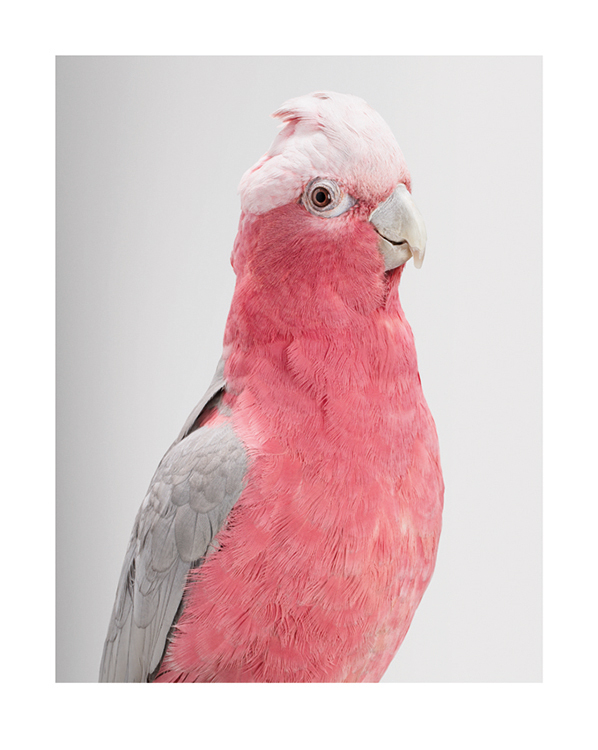 'Queenie' Galah cockatoo
©Leila Jeffreys 2012
'Queenie' Galah cockatoo 2012 Series: Biloela Wild Cockatoos
Photograph on archival fibre based cotton rag paper
112 x 89cm

The Galah is one of the most common and widespread Cockatoos as they have benefited from European settlement – stealing grain and water from farms and houses. They can be found in open country in almost all parts of mainland Australia.
Like most large parrots, Queenie is intelligent. The Galah's supposed foolishness ('You flamin' Galah!' is Alf Stewart's trademark put-down in the TV series, Home and Away) comes from their intense curiosity, playfulness and hilarious call being interpreted as clownish.
Even though they are now widespread, a Galah's life is hard from the beginning. About 50% of all chicks die in their first 6 months.
Fortunately Queenie is a survivor and a real lady.