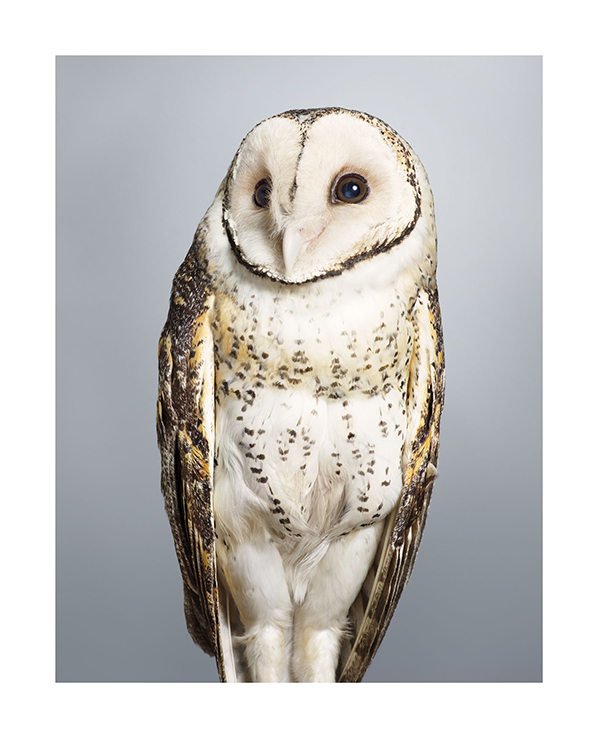 'Tani' No. 2 Masked owl
Photograph on archival fibre based cotton rag paper
112 x 89 cm, 44 x 35 inch (standard)
140 x 112 cm, 55 x 44 inch (large)
'Tani' No. 2 Masked owl 2014 ©Leila Jeffreys
Working with wild birds is unchartered territory as each bird has its own personality and history. You never really know if you will capture a portrait that is worthy of the subject you meet.
Such was the case with Tani, who is 11 years old, 39cm tall and a real lady but Tani was so amiable and gentle that I felt I could do a whole series just on her. She was so sweet and her expressions so like ours; I felt like I was photographing a small human wrapped in a crocheted shawl. It was difficult to reduce my edits to one portrait – which is why, for the first time, I have included three different portraits of a bird in the one exhibition.
Masked Owls are commonly referred to as Mouse Owls since a large portion of their diet consists of mice. They like to live amongst shrubs and bushland waterways and are rarely found more than 300km inland.
Masked Owls' plumage can vary from pale, intermediate and dark; however, their patterns are all rather similar.